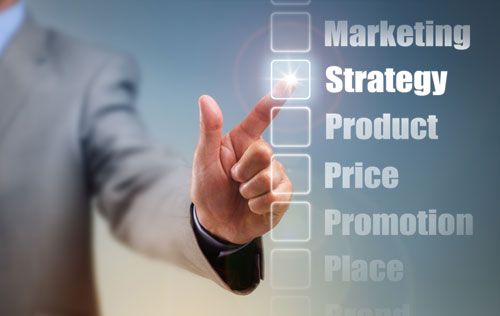 SIS being a leading outsourcing company has appointed some expert minds to offer effective e-support solutions. We aim to deliver support to our clients at any time when they required it. It is based on certain applications that tend to operate web transactions. The employees of SIS possess exceptional domain knowledge about the system of e-business and good technical proficiency in Java and Microsoft Platforms that enable the online chat support services to the clients.
SIS is giving their customer complete support by continuously communicating with them in real-time. We are initiating our online business that facilitates problem resolution and round-the-clock technical support for online clients and computer software, hardware, peripherals, and Internet infrastructure manufacturing companies.
The titans of e-commerce like Amazon and Alibaba have altered the topography of the retail sector. It enables the customers to purchase anything from clothing and electronics to household products by just clicking a single button. The prosperous success of the e-commerce industry has made people shop for products online as products and services have become easily accessible to them 24/7, from their own residences. These online businesses need innovative ways to reduce the expenses of back-office while driving their firms to the subsequent level.
At SIS, our e-commerce outsourcing services assist this purpose by taking charge of labor-intensive and time-consuming tasks at a minimal cost. It includes a wide range of activities from order processing and customer support to responses to inbound calls. We respond to the inquiries of customers within 24 hours throughout the year. We reply randomly at a fast speed to offer our customers a better service experience. This enables us to retain our customers and to attract more customers which in turn generates more revenue for our business. There are numerous functions of customer service and tasks of the back-office that are outsourced to enhance productivity and thus promote the growth of the company.
At SIS, we ensure to manage the feedback and reviews of the customers across all consumer networks and social media. We train our employees to keep track of the responses of our customers and resolve their problems with effective solutions immediately. We value our customers and please them with our hard efforts across all social media platforms. We have certification policies for our employees regarding complaint handling, troubleshooting, request registering, and order processing so that they can deliver exceptional service to our customers in a convenient and professional way.
WE OFFER
Real-time online chat support
We offer chat support to our clients which helps them to develop their credibility. We respond to every single query of our customers attentively with a sound and justified answer. Our experts take care of each problem of our customers and deliver viable solutions to resolve their issues. This helps us to maintain the brand value of our company in the market.
Our personalized chat support serves particularly to the concerns and problems that our customers faced either before, after, or during the transaction. We deliver cost-effective conversation solutions to offer real-time support to our clients with an aim to transform browsers into consumers. We have multilingual resources that enable us to offer help to consumers in various languages they are suitable in.
We deliver effective solutions via email and elevate the experience of the customer. With the progress of the internet and other social media platforms, our customers have discovered several channels to put forth their issues. We are committed to helping our customers by resolving their issues across various industries and achieving high aptitudes through automated and transformed customer experiences. E-mail is the one-stop solution for supporting the customer in a rapid way. The customers shared their problems over E-mail and demanded immediate assistance to solve their issues. We received each inquiry of the customers and acknowledged them timely with effective clarifications. E-mails are considered favorable and beneficial as they are the documentation evidence for our customers. This enables us to retain our brand value and enhance the growth of the company.
Outbound support is a sort of telemarketing call that specifies contacting people who have attempted to interact with the client through email, inbound call, or chat. It mainly helps to call out customers to whom we failed to provide services or asked for callbacks or requested through chat or email to dial back. This sort of service is used to deliver special instructions, deals, offers, reminders, data collection, surveys, etc. SIS offers a wide range of outbound services through its effective outbound call center.
We make an appointment to schedule a list of contact numbers to call daily. The setting of an appointment is an important feature for a company to expand and develop its business. This appointment scheduling conducts various business opportunities for you. At SIS, our expert customer service providers execute the entire process of appointment setting jobs as virtual receptionists including canceling, fixing, and re-scheduling meetings and appointments. We deliver flexible solutions for all your problems at reasonable costs. This enables us to reach the target audience in an effective manner and attract more customers and thus it helps us to achieve our business goals.
We analyze the requirement of our clients and devise a solution to offer optimum results. We discuss the entire methodology with our clients and explain the practical solutions for their problems. Our Inbound team is well trained and highly skilled to deliver quality service to our customers. They are under the supervision of Managers and Quality analysts as they monitor their every step so that the levels of service provided to the customers remain consistent.
We ensure the customers that our professionals will take care of the outsourced process in a well-organized way. We take the use of technology and develop the systems to deliver high-quality inbound help services. Our professional vendors receive telephone calls and give respond to all messages from our customers and resolve their issues. The clients can access online and share problems and we deliver them real-time solutions from our office. We keep track of the current marketing trends and purchasing trends of our customers which enhance our sales and improve our reach. We are dedicated to providing uninterrupted assistance to our clients.
Market Analysis & Survey is one of the crucial features of any industry as it investigates the present position of the market. It offers important facts about the trends of the market, buying techniques of the consumers, and competitors and focuses on the areas where the business can expand further. It helps the company to execute effective strategies for the development of business.
At SIS, our team track data from clients via a questionnaire, a designed report that clearly outlined the graphic presentation, outcomes, and statistical document. We worked hard in the entire process of Market Analysis and Survey from executing the initial design to delivering the final consequences. Our aim is to employ the best methods for marketing research to obtain the information that enables us to conduct the best decisions for the enhancement of our company and to deliver you the most effective services.
Since the communication between the service providers and the customers has been increasing gradually, it conducts a more significant transaction among them which enables the service providers to learn about the customers' demands. It gives the service agent a better opportunity to offer better products or services that promotes the experience of the customers. This gives rise to the cross-selling and upselling of products or services.
Up-selling refers to delivering a better version or quality of a product than the expectation of the customers. The cross-selling is defined as a technique of inspiring the customers to purchase supplemental products, integrated or complemented into the real product. Both of these approaches are used by SIS, as they help the company to expand its business and to acquire the attention of more customers. We encourage the development of our consumers through these services to achieve a competitive advantage and to gain business goals.
At SIS, we have a proficient technical team to operate the questions of our customers and deliver them practical solutions to solve their issues. As we promote the sale of technical services and products, our technical team is highly experienced and skilled and is dedicated in their work to find an immediate resolution for solving any sort of complex issues of our customers.
We offer personalized technical assistance services for electronic gadgets, software, special tools, electronic products, etc. We offer assistance to our clients all day 24×7 and enhance our business in the global market. Customer satisfaction is our top priority and our focus is to support them consistently and make them pleased and promote the use of the services and products at a maximum level. This feature of technical support is regarded as deciding factor that makes the customer interested to buy the product as the customers desire to purchase goods with tech support.
ADVANTAGES OF OUTSOURCING E-SUPPORT SERVICES
Enhanced connectivity.
Improved productivity.
The more elevated growth rate for the client company.
Gives access to modern technology
1st class multi-channel customer support
Better management of knowledge.
Personalized responses.