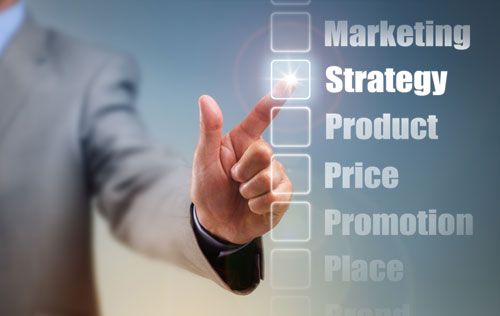 Virtual assistants have a great contribution to the growth of the company. They offer a vast range of services to the company    in different factors from distant locations. They help the customers with various tasks and even the organization in the task of management, accounting, administrative functions, and appointment setting. They work remotely and offer effective solutions for the satisfaction of business needs.
The popularity of virtual assistance services is growing huge nowadays. Its demand is rising high as it is considered as one of the most promising solutions that can deliver productive outcomes in today's business market. It facilitates the relationship of customers with the company by providing cost-effective and complete solutions and undergoes the entire process with absolute perfection.
SIS has appointed a reliable team of expert virtual assistants who continuously communicate with customers and clients through calls, emails, and various other mediums and offer them efficient solutions to satisfy their demands. We take care of all the needs and demands of the clients and customers by performing effectively. Our entire job focuses on acquiring the task to be executed in a correct way rather than concerning the fact of operating the entire process of assistance from a distant place. We assure our customers with quick solving power, constant updates, and on-time delivery. We help SIS to execute a strategic business plan for achieving the business goals on a long-term basis.
The virtual assistant has a significant role in the enhancement of the growth of the business. At SIS, our team of experts helps us to promote the sales process in an efficient way by communicating through telephonic calls and email. We listen to the issues of the clients and guide them in sales processes with proper solutions. This enables us to attract new customers and attain the business goals. Moreover, we help in the processing of appeals for refunds, operate CRM and collect feedback from the customers to strengthen our support service for the betterment of the company.
Virtual assistants have great skills in time management but it differs with every virtual assistant. At SIS, our team of virtual assistants has the proficiency to adapt to any work environment. We are committed to assisting our customers round the clock and worked hard to solve their queries at a minimal cost. SIS appoints brilliant minds, robust processes, and advanced technologies to devise the most satisfactory outsourcing solution. Our qualified data scientists, developers, and virtual assistants have incorporated the modern strategy into technology in order to enhance productivity and streamline repetitive tasks.
Virtual assistants operate their entire task of assistance through online media. They do not directly meet with the customers. They use the internet to interact with the customers and listen to their queries and perform the task of resolving their issues effectively. At SIS, our virtual assistants operate their tasks independently and they execute them by maintaining the quality standards as determined by their customers. We work with independent professionals, small company owners, online businesses, and other companies or individuals who demand contractual assistance.
Our virtual assistants are well trained and successfully handle the inquiries of the customers and operate the website and e-mail effectively. We develop a social network with the clients and perform salary calculations and modify the accounting system in a well-organized way. We deliver assistance regarding your accounting, marketing, bookkeeping, customer service, and many more. We are focused to keep you systematic and aim to bring value to the company. We execute proper marketing strategies to facilitate meaningful progress in the development of business.
At SIS, our expert team of virtual assistants takes care of your email and organizes meetings with the entire team to properly assist you with your queries. We aid you in managing your to-do checklist, your calendar, and your schedule. We also help in all your personal task of reserving your favorite cafe, booking a doctor's appointment, booking flight tickets, and even arranging your travel plan. Moreover, we help to maintain a healthy relationship with the customers and assist them to deal with their queries. We give respond to their e-mails and phone calls and offer live chat assistance and technical support to assist the customers. We update every piece of information in the database and track every essential fact to promote the business.
We are highly qualified professionals and are dedicated to performing a variety of business support tasks with expertise and perfection. We serve as an additional pair of hands to assist you 24/7 and in any circumstances. We make the most suitable use of time by handling and supporting the tasks in an organized way. We act as a one-stop solution that helps to enhance the business while assisting the customers on several issues that take the business standard to another level. Our attempt is to attain the business goals and achieve a competitive advantage in the global market.
The benefits of  Virtual Assistance Services are as follows:
Enables the company to save money and time.
Enhanced productivity
Improved the quality of work
Improve profitability
Improve customer satisfaction
Initiates quick hiring